New CNC machine movers are revolutionizing the manufacturing industry by streamlining the process of relocating heavy equipment. These specialized professionals employ cutting-edge techniques and technology to efficiently transport CNC machines, ensuring minimal downtime and optimal functionality. The advent of these movers has significantly reduced the challenges associated with moving heavy machinery, offering tailored solutions for businesses seeking to relocate or install CNC equipment. These experts utilize advanced rigging and transportation methods, ensuring the safe and secure movement of CNC machines. Their expertise extends beyond mere transportation; they assess site conditions, devise strategic plans for installation, and prioritize safety protocols. Additionally, new CNC machine movers leverage specialized equipment and software to execute precise movements and alignments, reducing the risk of damage to the equipment during transit or installation. This focused approach not only enhances the efficiency of the relocation process but also minimizes the potential for costly downtime, enabling businesses to swiftly resume their manufacturing operations.
Minimize Machine Relocation Downtime and Avoid Damage and Delays
Project Planning
Through our rigorous assessment protocol, we methodically scrutinize multiple factors to guarantee a seamless and safe transfer of your equipment. Our process involves a detailed analysis of machinery weight and dimensions, pinpointing the most suitable lifting points, meticulous examination of the terrain, assessment of overhead constraints, and strategic planning of the safest and most efficient relocation route. Moreover, we handle the acquisition of essential permits, streamlining the relocation process to ensure both operational efficiency and strict compliance with regulations.
Disassemble, Disconnect, and Transport
We diligently examine blueprints and diagrams with precision, engaging in collaborative efforts with other pertinent trades whenever necessary. Our team provides support in disconnections and associated functions, while also supervising the transportation via heavy haul trucking. Taking charge of reassembly duties, we focus on optimizing the adjustment process to ensure the seamless installation of your new equipment.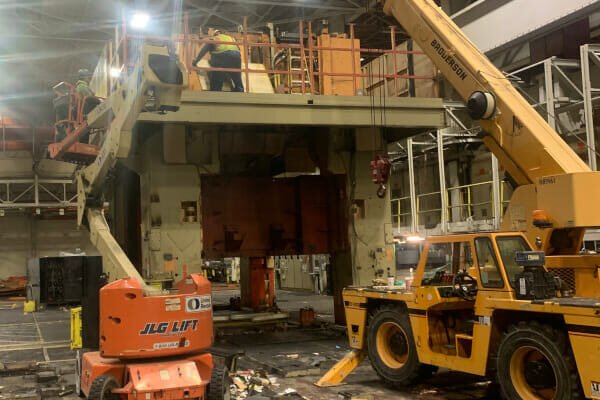 Experienced Precision Reinstall
Our specialized teams, comprising skilled millwrights and ironworkers, adhere rigorously to the plan to reduce risks and ensure the swift and cost-effective execution of your project involving the relocation and transportation of heavy equipment.
Welcome to Alltracon, LLC – CNC Machine Movers in Akron, OH
At Alltracon, LLC, we specialize in providing top-notch CNC machine moving services in Akron, Ohio. With a dedication to precision, safety, and efficiency, we ensure the seamless relocation of your CNC machinery.
Our Services
CNC Machine Moving Expertise
Moving CNC machines requires specialized knowledge and equipment. Our team comprises skilled professionals experienced in handling various types of CNC machinery. From disassembly, transportation, and reassembly, we manage the entire process meticulously to minimize downtime and ensure the integrity of your equipment.
Customized Solutions
Understanding the unique requirements of each CNC machine, we tailor our services accordingly. Whether you operate a small-scale operation or a large industrial facility, our solutions are adaptable to suit your specific needs.
State-of-the-Art Equipment
Equipped with cutting-edge tools and specialized machinery, we guarantee the safe handling and transportation of your CNC equipment. Our vehicles are designed to securely transport heavy machinery while ensuring maximum protection during transit.
Why Choose Alltracon, LLC?
Expertise: Our team comprises seasoned professionals with extensive experience in CNC machine moving, ensuring a seamless relocation process.

Safety First: We prioritize safety protocols throughout the moving process to safeguard your valuable machinery and maintain a secure work environment.

Efficiency: Our streamlined approach minimizes downtime, allowing your operations to resume swiftly after the relocation.

Customized Solutions: We understand that every CNC machine is unique. Hence, we offer personalized solutions tailored to your equipment and business needs.
Service Area: Akron, OH
We proudly serve the Akron, Ohio area, providing comprehensive CNC machine moving services to businesses within the region. Whether you're relocating within Akron or require transportation to or from the area, Alltracon, LLC is your trusted partner for efficient and reliable CNC machine moving solutions.
Contact Us
Ready to discuss your CNC machine moving needs in Akron, OH? Contact us today at 888-Move-Equip to speak with our experts and schedule a consultation. Let Alltracon, LLC take the hassle out of your CNC machine relocation process!
Don't just take our word for it, check out the brands we've worked with and what they have to say about their experience with us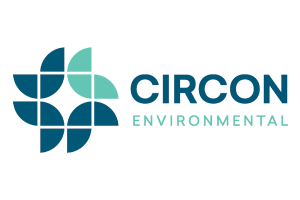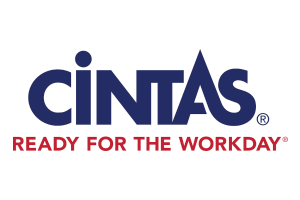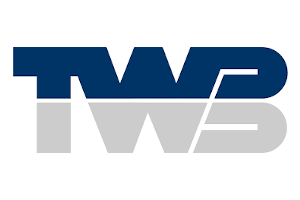 Above and beyond doesn't even come close to explaining my experience. During my companies' shut down these guys were invaluable. The staff was kind and efficient. I received prompt answers to every single inquiry I threw at them in a swift and friendly manner. I highly recommend this company to anyone needing Emergency Repair Services, Specialty Heavy Forklift Rental, or Equipment Storage. You will not disappointed.
Leah St Onge
President/ Owner
It was my first time in dealing with Alltracon and the experience was great! They did an amazing job at answering any questions I had from beginning to end on the project, was on time and did the job very efficiently. He even told us a way to set the hooks so he could unhook them by himself. Definitely will be using them again.Thanks guys, for the overall good experience! Alltracon will definitely get a call about our next project!
Micaiha Cross
President/ Owner
When you need a business that deals in the fields of industrial machine moving, rigging, installation, and leveling all in one company, you do not expect to get the quality of work that Alltracon provides all in place. Even with all of the services that they offer, and provided to me, I never expected the family friendly environment on top of such a vast variety of services. I could not have been more wrong. They truly do treat each customer like family, making sure that everything is done at an expert level, but with the speed and professionalism of a huge corporation, without the large corporate prices. I will never again use anyone except Alltracon. I didn't know that such customer service still existed. I really feel like part of their family.
Melanie Dillard
President/ Owner
Planning to relocate your entire plant or facility? Or Need to Move a Piece of critical production equipment?
Trust our proficient team to manage strict deadlines and reduce project downtime, regardless of the project's size. As your committed partner in rigging and millwright services, our experienced professionals work closely with you to create a personalized solution that aligns perfectly with your requirements.
Moreover, we provide an extensive range of services, including trucking, storage, crating, rebuilding, and tailored fabrication. When you're prepared to take command of your schedule and find tranquility, reach out to us today for a clear and effortless quote or to seamlessly schedule a site visit!
Subscribe To Our Newsletter!