Industries We Serve
As a full-service heavy machinery mover, we cater to a diverse set of industries and manufacturers, each with their unique needs and specifications.  Here are some examples of the commercial and industrial spaces where we service customers nationally from Alabama to Texas and in between. How can we help free up your time and workload today?  
We tailor our solutions to meet your specific needs.
Learn more by downloading our shareable case studies on some of our top projects.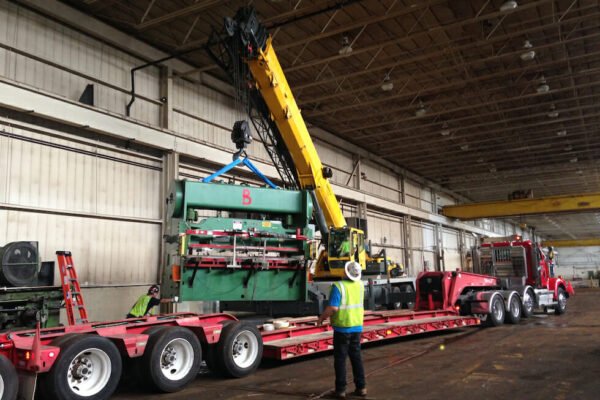 Plant Closing & Relocation
Learn more about this impressive 6 month move involving heavy machine and conveyor moves, Custom crating, and international trucking.
Conveyor system & plant install plus fabrication
Learn more about our full plant setup that included steel package and mezzanine fabrication and install and a $2M+ conveyor system build and install.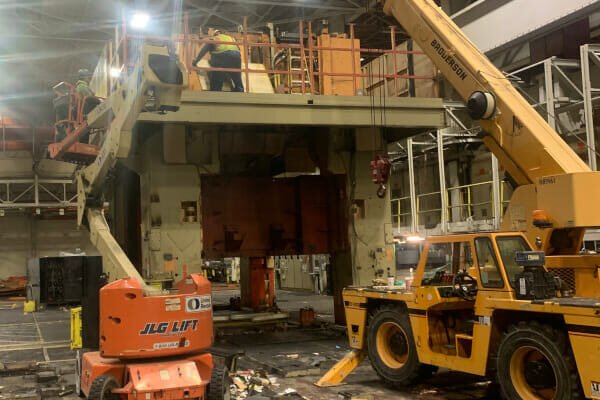 1.5M Pound Press Relocation
Let us tell you about our 750 Ton stamping press move, utilizing a 600 ton gantry, and super heavy haul trucks.
Planning to relocate your entire plant or facility? Or Need to Move a Piece of critical production equipment?
Let us handle the stress of tight deadlines and help limit downtime on your project – big or small. As your single-source rigging and millwright service, our experienced team will work with you to provide a customized solution that checks all your boxes.
We can also handle trucking, storage, crating, rebuilds, and custom fabrication.
If you are ready to free up your time and get some peace of mind, reach out today for a hassle-free quote or site visit!
Subscribe To Our Newsletter!