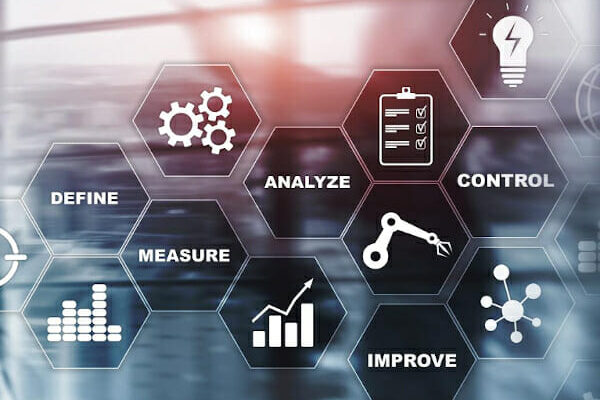 Six Sigma is a systematic methodology that aims to enhance the quality of process outputs by identifying and removing the causes of defects and minimizing variability in manufacturing and business processes. It is highly data-driven and focuses on project-based improvement to revamp existing processes. When it comes to manufacturing, Six Sigma can be a game-changer.
For a manufacturer, implementing Six Sigma methodologies can lead to significant improvements in production efficiency, product quality, and customer satisfaction, all while reducing operational costs. This is achieved by meticulously analyzing every aspect of the production process to identify areas of waste, inefficiency, or potential for error.
A partnership between a manufacturer implementing Six Sigma and a heavy machinery mover like Alltracon can lead to a highly efficient, cost-effective, and quality-oriented production environment. It's a collaboration that brings together the best of strategic process improvement and practical execution.
Achieving the ideal Six Sigma workflow sometimes requires a physical reorganization of the production floor. This is where heavy machinery movers like Alltracon come into play. We have the skills and expertise to safely disassemble, move, and reassemble heavy machinery and equipment according to the newly optimized layout.
In order to successfully implement a Six Sigma-driven workflow, a manufacturer might need to relocate machinery for optimal workflow, reduce distance between operations to minimize transportation waste, or rearrange equipment for better accessibility and maintenance. Alltracon's services facilitate these changes while ensuring minimal disruption to ongoing operations.
Alltracon's experience and understanding of industrial machinery allows them to provide valuable input during the planning phase of the reorganization, helping to avoid potential pitfalls and ensuring that the new layout is not only efficient but also safe and practical.
Above and beyond doesn't even come close to explaining my experience. During my companies' shut down these guys were invaluable. The staff was kind and efficient. I received prompt answers to every single inquiry I threw at them in a swift and friendly manner. I highly recommend this company to anyone needing Emergency Repair Services, Specialty Heavy Forklift Rental, or Equipment Storage. You will not disappointed.
Leah St Onge
President/ Owner
It was my first time in dealing with Alltracon and the experience was great! They did an amazing job at answering any questions I had from beginning to end on the project, was on time and did the job very efficiently. He even told us a way to set the hooks so he could unhook them by himself. Definitely will be using them again.Thanks guys, for the overall good experience! Alltracon will definitely get a call about our next project!
Micaiha Cross
President/ Owner
When you need a business that deals in the fields of industrial machine moving, rigging, installation, and leveling all in one company, you do not expect to get the quality of work that Alltracon provides all in place. Even with all of the services that they offer, and provided to me, I never expected the family friendly environment on top of such a vast variety of services. I could not have been more wrong. They truly do treat each customer like family, making sure that everything is done at an expert level, but with the speed and professionalism of a huge corporation, without the large corporate prices. I will never again use anyone except Alltracon. I didn't know that such customer service still existed. I really feel like part of their family.
Melanie Dillard
President/ Owner
Planning To Relocate Your Entire Plant Or Facility? Or Need To Move A Piece Of Critical Production Equipment?
Let us handle the stress of tight deadlines and help limit downtime on your project – big or small. As your single-source rigging and millwright service, our experienced team will work with you to provide a customized solution that checks all your boxes.
We can also handle trucking, storage, crating, rebuilds, and custom fabrication.
If you are ready to free up your time and get some peace of mind, reach out today for a hassle-free quote or site visit!
Subscribe To Our Newsletter!