Akron Heavy Equipment Moving and Transport
Minimize Machine Relocation Downtime and Avoid Damage and Delays
Project Planning
We evaluate the equipment's weight and dimensions, identify suitable lifting points on the machine, analyze the terrain, assess overhead restrictions, determine the safest and most efficient relocation route, and secure any required permits as part of our comprehensive assessment process.
Disassemble, Disconnect, and Transport
We scrutinize drawings and schematics, collaborate with other trades as necessary, offer assistance with disconnections and related support, provide heavy haul trucking for transportation, execute reassembly tasks, and facilitate the fine-tuning process for your new installation.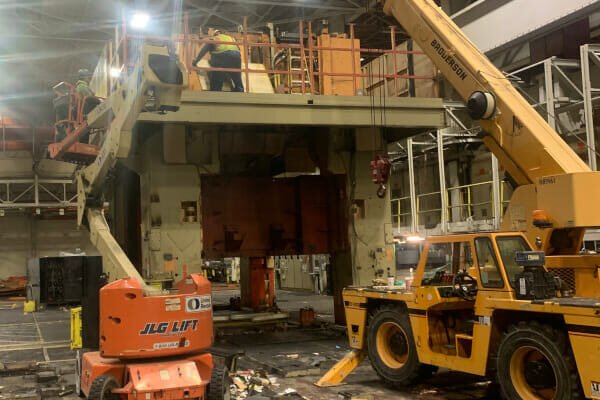 Experienced Precision Reinstall
Our dedicated teams, comprising millwrights and ironworkers, meticulously follow the plan to mitigate risks and ensure the timely and budget-conscious completion of your heavy equipment moving and transport project.
Looking to transport heavy machinery in Akron, Ohio? Look no further. Alltracon, LLC is your reliable partner for hauling bulky equipment across North America, including Canada and Mexico. We specialize in efficient transportation services to and from Akron, Ohio.
Our Akron Transport Services: Navigating the Akron area can be challenging, especially when dealing with heavy equipment. At Alltracon, LLC, we are fully licensed and bonded to handle oversized hauls for various industries, including construction, transportation, and metallurgy. We ensure the safe transportation of your valuable cargo, complying with all Department of Transportation regulations. We handle all the necessary paperwork and permits to prevent any disruptions while traveling through Akron's busy network of highways.
Trailer Options: Choose from our wide range of trailer options, including:
Flatbed Trailers

Stepdeck Trailers

Removable Gooseneck Trailers (RGN)

Extended Removable Gooseneck Trailers

Extended Drop Deck and Double Drop Deck Trailers
Oversized Manufacturing Equipment Transport: Alltracon, LLC is certified, accredited, and insured to provide oversized equipment transport services throughout the United States, Canada, and Mexico. We carry both contingency and carrier insurance to ensure your peace of mind. Contact us at 888-Move-Equip to request a consultation or a free shipping quote.
We Transport All Heavy Equipment, including:
Airplane/Fuselage

Backhoe

Boat

Boom Lift

Bulldozer

Cargo Handling Equipment

Cold Planer

Compactor

Construction Attachments

Construction Equipment

Crane

Crawler Carrier

Crawler Loader

Crusher

Dumper

Earth Moving Equipment

Excavator

Fifth (5th) Wheel

Forestry Equipment

Forklift

Generator

Heavy Duty Truck

Heavy Haul Trucking

Lawn Mower

Lumber

Machinery

Materials

Mining Equipment

Miscellaneous Equipment

Mobile Home

Mobile Office Trailer

Motor Grader

North American Heavy Hauling

Oversize Load

Railroad Equipment

RV

Shipping Container

Skid Steer

Super Load

Telescopic Handler

Tiny House

Trailer

Water Tank

Wheel Loader

Wide Load Hauling
For all your heavy equipment transportation needs in Akron, Ohio, contact Alltracon, LLC at 888-Move-Equip. We ensure safe and efficient transport to and from Akron and beyond.
Don't just take our word for it, check out the brands we've worked with and what they have to say about their experience with us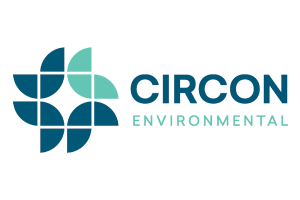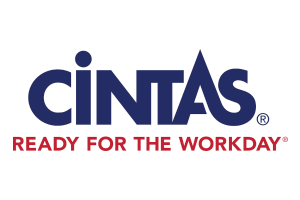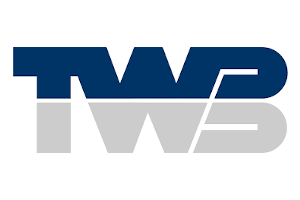 Above and beyond doesn't even come close to explaining my experience. During my companies' shut down these guys were invaluable. The staff was kind and efficient. I received prompt answers to every single inquiry I threw at them in a swift and friendly manner. I highly recommend this company to anyone needing Emergency Repair Services, Specialty Heavy Forklift Rental, or Equipment Storage. You will not disappointed.
Leah St Onge
President/ Owner
It was my first time in dealing with Alltracon and the experience was great! They did an amazing job at answering any questions I had from beginning to end on the project, was on time and did the job very efficiently. He even told us a way to set the hooks so he could unhook them by himself. Definitely will be using them again.Thanks guys, for the overall good experience! Alltracon will definitely get a call about our next project!
Micaiha Cross
President/ Owner
When you need a business that deals in the fields of industrial machine moving, rigging, installation, and leveling all in one company, you do not expect to get the quality of work that Alltracon provides all in place. Even with all of the services that they offer, and provided to me, I never expected the family friendly environment on top of such a vast variety of services. I could not have been more wrong. They truly do treat each customer like family, making sure that everything is done at an expert level, but with the speed and professionalism of a huge corporation, without the large corporate prices. I will never again use anyone except Alltracon. I didn't know that such customer service still existed. I really feel like part of their family.
Melanie Dillard
President/ Owner
Planning to relocate your entire plant or facility? Or Need to Move a Piece of critical production equipment?
Subscribe To Our Newsletter!