Akron Industrial Steel Fabrication: Equipment, Conveyors, Mezzanines
The burgeoning realm of Industrial Steel Fabrication is witnessing a surge in demand, particularly in the production of specialized equipment, conveyors, and mezzanines. This surge is attributed to the escalating need for customized and robust infrastructure across diverse industries, such as manufacturing, logistics, and warehousing. The evolution of technology and advanced fabrication techniques has led to the creation of highly efficient and tailored solutions, catering to specific operational requirements. Equipment fabrication, ranging from heavy machinery to precision tools, has become more intricate and adaptable, ensuring enhanced productivity and safety standards within industrial settings.
Conveyors play a pivotal role in streamlining operations within manufacturing and logistics facilities. The latest advancements have focused on designing conveyors that are not only durable and reliable but also capable of handling diverse loads efficiently. These systems incorporate smart technologies and automation, optimizing material flow and reducing manual intervention. Moreover, the development of mezzanines, structural platforms expanding usable space within facilities, has seen innovative design approaches. These mezzanines now integrate sustainability features, flexible layouts, and ergonomic considerations, catering to the evolving needs of modern industries while maximizing available space. This transformative shift in Industrial Steel Fabrication emphasizes not only functionality but also the adaptability and sustainability of the manufactured infrastructure.
Minimize Machine Relocation Downtime and Avoid Damage and Delays
Project Planning
In our comprehensive assessment process, we meticulously analyze various factors to ensure the safe and efficient transfer of your equipment. This thorough examination includes evaluating the weight and dimensions of the machinery, identifying appropriate lifting points, scrutinizing the terrain conditions, assessing overhead constraints, and charting out the safest and most efficient relocation route. Additionally, we take charge of acquiring necessary permits to facilitate a smooth and compliant relocation process.
Disassemble, Disconnect, and Transport
We meticulously review drawings and schematics, collaborating with other trades as needed, to assist in disconnections and provide relevant support. Furthermore, we oversee heavy haul trucking arrangements for transportation needs, handle reassembly procedures, and streamline the fine-tuning process to ensure the seamless installation of your new equipment.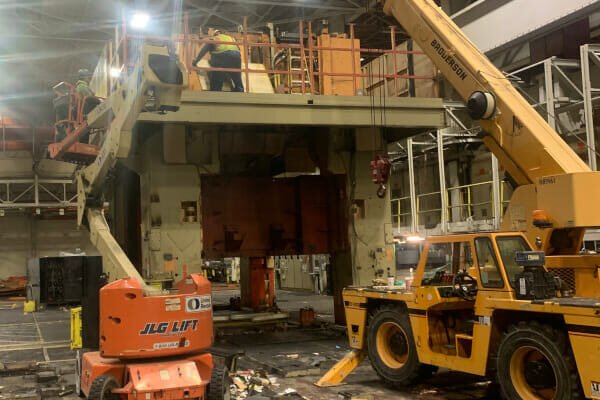 Experienced Precision Reinstall
Our dedicated teams, consisting of skilled millwrights and ironworkers, meticulously adhere to the plan to minimize potential risks, guaranteeing the punctual and cost-efficient execution of your heavy equipment moving and transportation endeavor.
Welcome to Alltracon, LLC – Your Trusted Partner in Industrial Steel Fabrication in Akron, OH
At Alltracon, LLC, we specialize in providing top-notch industrial steel fabrication services tailored to meet the unique needs of businesses in Akron, Ohio, and surrounding areas. With a commitment to excellence and a wealth of expertise in the field, we pride ourselves on delivering exceptional results for our clients.
Our Services:
Industrial Equipment Fabrication: From heavy-duty machinery to specialized equipment, we excel in fabricating industrial-grade solutions that meet stringent quality standards. Our skilled team utilizes cutting-edge techniques and premium materials to ensure durable and reliable equipment customized to your specifications.
Conveyor Systems: Efficiency and reliability are paramount in modern industrial operations. We design and fabricate conveyor systems that streamline processes, optimize workflow, and enhance productivity. Whether it's for material handling or production lines, our conveyor systems are engineered for seamless performance.
Mezzanines: Maximizing available space is crucial for businesses. Our expertise extends to designing and constructing mezzanines that effectively utilize vertical space, providing additional storage, workspace, or structural support within your facility.
Why Choose Alltracon, LLC?
Exceptional Craftsmanship: We take pride in our meticulous craftsmanship, ensuring that every piece of equipment or structure we fabricate meets the highest standards of quality and durability.
Custom Solutions: Understanding that each client has unique requirements, we offer customized fabrication solutions tailored to your specific needs and industry standards.
Experienced Professionals: Our team comprises skilled professionals with extensive experience in industrial steel fabrication. They bring expertise, precision, and dedication to every project, ensuring timely delivery and customer satisfaction.
Customer Satisfaction Guaranteed: Your satisfaction is our priority. We work closely with you throughout the process, from concept to completion, to ensure that the final product aligns with your vision and expectations.
Contact Us:
Ready to elevate your industrial operations with our expert steel fabrication services? Reach out to Alltracon, LLC today at 888-Move-Equip to discuss your project requirements. Let us partner with you to create innovative and reliable solutions for your business in Akron, OH.
Don't just take our word for it, check out the brands we've worked with and what they have to say about their experience with us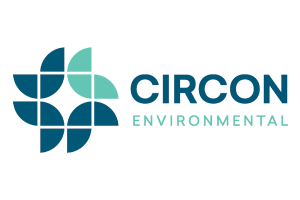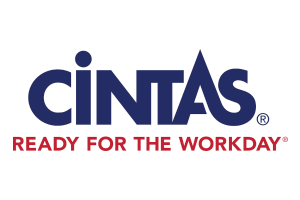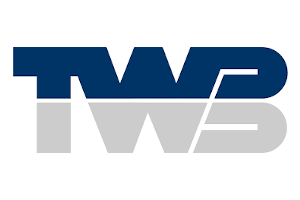 Above and beyond doesn't even come close to explaining my experience. During my companies' shut down these guys were invaluable. The staff was kind and efficient. I received prompt answers to every single inquiry I threw at them in a swift and friendly manner. I highly recommend this company to anyone needing Emergency Repair Services, Specialty Heavy Forklift Rental, or Equipment Storage. You will not disappointed.
Leah St Onge
President/ Owner
It was my first time in dealing with Alltracon and the experience was great! They did an amazing job at answering any questions I had from beginning to end on the project, was on time and did the job very efficiently. He even told us a way to set the hooks so he could unhook them by himself. Definitely will be using them again.Thanks guys, for the overall good experience! Alltracon will definitely get a call about our next project!
Micaiha Cross
President/ Owner
When you need a business that deals in the fields of industrial machine moving, rigging, installation, and leveling all in one company, you do not expect to get the quality of work that Alltracon provides all in place. Even with all of the services that they offer, and provided to me, I never expected the family friendly environment on top of such a vast variety of services. I could not have been more wrong. They truly do treat each customer like family, making sure that everything is done at an expert level, but with the speed and professionalism of a huge corporation, without the large corporate prices. I will never again use anyone except Alltracon. I didn't know that such customer service still existed. I really feel like part of their family.
Melanie Dillard
President/ Owner
Planning to relocate your entire plant or facility? Or Need to Move a Piece of critical production equipment?
Relinquish the complexities of meeting stringent project timelines and reducing downtime in your projects, no matter their size, to our adept team. As your dedicated rigging and millwright service partner, we collaborate closely with you to devise a tailored solution that precisely caters to your needs.
Furthermore, we offer a comprehensive suite of services, encompassing trucking, storage, crating, rebuilds, and specialized custom fabrication. When you're ready to take back control of your schedule and find tranquility, contact us today for a clear-cut quote or to effortlessly arrange a site visit!
Subscribe To Our Newsletter!