The recent Plant Relocation initiative signifies a strategic move towards optimizing operations and enhancing productivity. This relocation involves transferring our manufacturing facilities to a more cost-effective location, enabling improved logistics and access to a larger talent pool. By expanding on this process, it becomes evident that the decision stems from a comprehensive analysis considering various factors such as operational costs, market proximity, and workforce availability. Moreover, this move aligns with the overarching goal of sustaining competitiveness in a dynamic market landscape.
This relocation not only signifies a shift in physical infrastructure but also necessitates a seamless transition to maintain production continuity. Addressing logistical challenges and ensuring minimal disruption during the relocation process emerges as a critical aspect. Additionally, the move presents an opportunity to invest in state-of-the-art technologies and modernized facilities, enabling increased efficiency and scalability. Furthermore, it opens doors to potential collaborations with local communities and businesses, fostering new partnerships and bolstering the company's position in the new location. Ultimately, this strategic move aims to solidify our market presence and drive long-term growth while acknowledging the challenges and opportunities inherent in such a transition.
Minimize Machine Relocation Downtime and Avoid Damage and Delays
Project Planning
We follow a rigorous evaluation process tailored to ensure the safe and efficient transfer of your equipment. Our method involves a detailed examination that carefully assesses crucial components. This includes thorough evaluations of machinery dimensions and weight, precise identification of lifting points, meticulous inspections of terrain conditions to determine transport feasibility, extensive checks for overhead constraints, and strategic planning to chart out the safest relocation route. Moreover, as part of our dedicated service, we handle the acquisition of necessary permits, guaranteeing a smooth and compliant progression throughout the entirety of the project. This proactive approach aims to streamline the entire relocation procedure, simplifying intricacies and offering a hassle-free experience from project initiation to completion.
Disassemble, Disconnect, and Transport
We meticulously examine blueprints and schematics with precision, collaborating closely with different trades to coordinate disconnections and provide necessary assistance. Furthermore, we oversee the logistics involved in heavy haul trucking, guaranteeing that all transportation needs are fulfilled. Our supervision also encompasses expertly handling the reassembly process and simplifying the intricate adjustment phase. This thorough strategy ensures a seamless and efficient installation of your new equipment, improving its operational efficiency through a finely tuned configuration.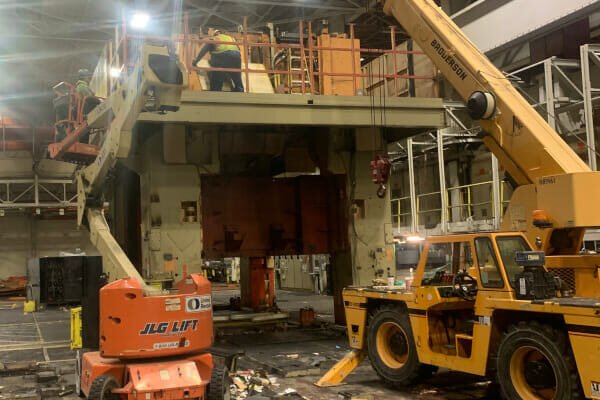 Experienced Precision Reinstall
Our adept teams, consisting of experienced millwrights and ironworkers, meticulously adhere to the blueprint, significantly mitigating potential risks and guaranteeing the timely and cost-efficient completion of your project. We focus particularly on the relocation and transportation of heavy machinery, leveraging our expertise to uphold precision and safety throughout each phase of the operation.
Welcome to Alltracon, LLC – Your Trusted Plant Relocation Experts in Ohio!
At Alltracon, LLC, we specialize in seamless and efficient plant relocation services across the state of Ohio. With our commitment to excellence and years of expertise in the industry, we take pride in being the go-to choice for businesses seeking reliable, safe, and tailored solutions for their plant relocation needs.
Our Services
Comprehensive Plant Relocation We understand that relocating a plant involves intricate planning, precise execution, and minimal downtime. Our team comprises skilled professionals who meticulously handle every aspect of the relocation process, from initial assessment to final setup. Whether it's heavy machinery, sensitive equipment, or entire production lines, we ensure a smooth transition, maintaining the integrity and functionality of your operations.
Customized Solutions No two plants are alike, and we recognize the uniqueness of each relocation project. Our approach is highly adaptable, allowing us to create customized strategies that address your specific requirements. From logistics coordination to specialized packaging and transportation, we tailor our services to fit your plant's distinct needs.
Efficiency and Safety At Alltracon, LLC, safety and efficiency are our top priorities. We adhere to industry-best practices and safety protocols, utilizing state-of-the-art equipment and employing seasoned professionals to guarantee a secure and timely relocation process. You can trust us to safeguard your assets and minimize disruptions to your production schedules.
Professional Expertise With years of experience in the field, our team possesses the expertise and knowledge needed to overcome challenges associated with plant relocation. From disassembly to reassembly, our skilled technicians ensure that every component is handled with care and expertise, maintaining the integrity of your equipment throughout the relocation process.
Service Area
Our services extend throughout the entire state of Ohio. Whether your plant is situated in Cleveland, Columbus, Cincinnati, or any other city or town in Ohio, Alltracon, LLC is your local partner for reliable and efficient plant relocation services.
Contact Us
Ready to discuss your plant relocation needs in Ohio? Give us a call at 888-Move-Equip to speak with our friendly team of experts. We're here to provide personalized solutions and guide you through a stress-free relocation experience.
Choose Alltracon, LLC for your plant relocation needs in Ohio, and let us handle your move with precision, expertise, and care.
Don't just take our word for it, check out the brands we've worked with and what they have to say about their experience with us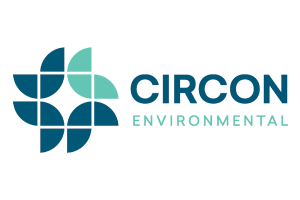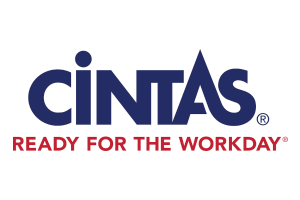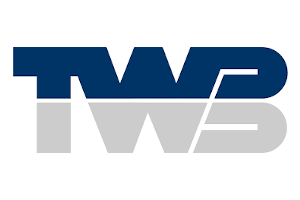 Above and beyond doesn't even come close to explaining my experience. During my companies' shut down these guys were invaluable. The staff was kind and efficient. I received prompt answers to every single inquiry I threw at them in a swift and friendly manner. I highly recommend this company to anyone needing Emergency Repair Services, Specialty Heavy Forklift Rental, or Equipment Storage. You will not disappointed.
Leah St Onge
President/ Owner
It was my first time in dealing with Alltracon and the experience was great! They did an amazing job at answering any questions I had from beginning to end on the project, was on time and did the job very efficiently. He even told us a way to set the hooks so he could unhook them by himself. Definitely will be using them again.Thanks guys, for the overall good experience! Alltracon will definitely get a call about our next project!
Micaiha Cross
President/ Owner
When you need a business that deals in the fields of industrial machine moving, rigging, installation, and leveling all in one company, you do not expect to get the quality of work that Alltracon provides all in place. Even with all of the services that they offer, and provided to me, I never expected the family friendly environment on top of such a vast variety of services. I could not have been more wrong. They truly do treat each customer like family, making sure that everything is done at an expert level, but with the speed and professionalism of a huge corporation, without the large corporate prices. I will never again use anyone except Alltracon. I didn't know that such customer service still existed. I really feel like part of their family.
Melanie Dillard
President/ Owner
Planning to relocate your entire plant or facility? Or Need to Move a Piece of critical production equipment?
Count on our expert team to expertly navigate intricate project timelines, ensuring flawless execution regardless of your project's size. As dedicated partners in rigging and millwright services, we collaborate closely with you to craft customized solutions that not only meet but exceed your specific objectives.
Moreover, our extensive array of services encompasses trucking, storage, crating, reconstruction, and specialized custom fabrication. When you're prepared to take control of your schedule and require assurance, reach out to us today for a comprehensive and detailed estimate or effortlessly schedule a site visit! Trust us to deliver the precision and reliability essential for your project's triumph.
Subscribe To Our Newsletter!